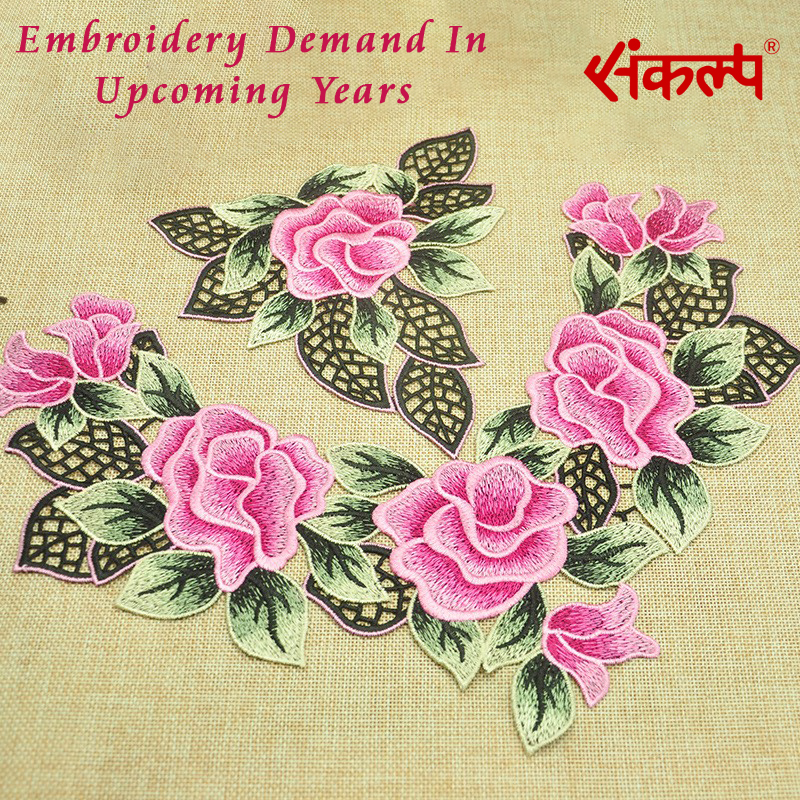 In today's era of instant satisfaction, where everything is just a phone tap away, the small details of the embroidery give a certain calm to the garments. Embroidery is the art of displaying adornments on clothes or any other product with the help of needles or threads. Such details add an element of storytelling to the monotonous costumes. This thread craft can also be done by hand with the help of machines. The intricate and precise art of embroidery can be done on all types of fabrics. Different needles and different techniques are used to achieve any design on the product.
Embroidered threads are made in cotton, rayon, novelty yarn, traditional wool, linen, and silk. The decorative possibilities of sewing led to the embroidery trend that attracted attention as a new fashion style. We often find technical achievements and high standards of craftsmanship in the period from 1800 to 1900, which are rarely attained nowadays.

The time depends on the location and availability of materials; The trend of embroidery goes from royal to mundane. Modern-day embroidery is stitched with computerized embroidery machines. The Industrial Revolution led to the development of machine embroidery and its mass production.

Embroidery materials may also include Aari, pearls, quills, and sequins. There are various types of embroidery such as embroidery, Banjara embroidery, Dabka, etc., embroidery designs are made based on the texture and pattern of the fabric and stitch.

Embroidery can be done on clothes and products plain fabrics like cotton, silk as well as printed fabrics or clothing like Dresses, Sarees, Kurtis, purse, bags, etc. Patchwork embroidery and surface embroidery, look attractive and distinctive. The embroidery design is in great demand these days.

Because of new technology used by Sankalp Creation reduces manual labor, time and finishes the product better. Embroidery designs add a visual treat to the original garment and make the overall silhouette presentable. Embroidery has a wonderful future in the coming years and will be used to enhance the beauty of more products.